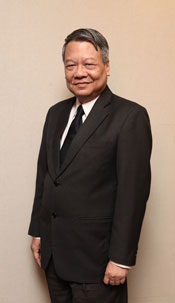 Mr.Chakramon Phasukavanich
(Chairman)
The Automotive Industry Club, the Federation of Thai Industries, reported the information of overall automotive industry in 2019 presenting a fluctuation business environment. The growth of the automotive industry in the beginning of 2019 had continued from the end of 2018, but after the middle of 2019 the industry had been impacted from trade war situation between China and U.S., especially exports, together with continued appreciation of Baht currency, so overall vehicle production declined until the end of 2019. The domestic auto sales in 2019 was 1,007,552 units, declining 3.3% from 1,041,739 units in 2018. Auto export of 1,054,103 units in 2019 declined 7.6% from 1,140,640 units. Total car production in 2019 was 2,013,710 units, declining 7.1% from 2,167,694 units, whereas the production of 1-ton pickup truck was 1,178,026 units, declining 5.8% from 1,250,483 units in 2018.
The Company and its subsidiaries recorded Sales Revenue of Baht 5,231.7 million in 2019, declining 6.3% from Baht 5,586.0 million in 2018. The net profit of Baht 75.2 million, the earning per share of Baht 0.05, declined 79.1% comparing to the net profit in 2018 of Baht 358.8 million, which resulted from changes of sales revenue from local and overseas business.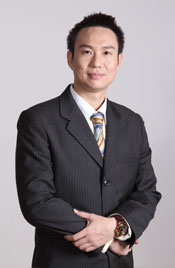 Mr.Angkrit Rungrotkitiyot
(Chief Executive Officer)
For 2020, the company and its subsidiary direction will continue to emphasize on marketing strategy and sales of engines and one-ton pickup truck parts. Simultaneously, the company will enter into the productions of electric vehicle and non-pickup truck parts which includes a large size motorcycle or "Big Bike", oversized truck, and passenger car. In addition, there will be productions for non-automotive parts such as agricultural machinery and home appliance. This is to expand the business foundation. The company have additionally invested in oversea business that intended to widen production base for essential parts in modern engines within the region, which the company have a close relationship with the customer. It will also open an opportunity to get into a production of electric vehicles parts. This is to diversify the risk and create growth for the both company and its subsidiary for long term.
To corporate with social responsibility, the company and its subsidiary have focused on durability by conducting activities based on economy, society, and environmental to become good citizen. The company strictly follows all laws and regulations. In additional, company intends to promote social development and to help society, especially in nearby communities, to earn good quality together with the growth of the company. As a result, the Stock Exchange of Thailand (SET) considered to name the company as one of the Thailand Sustainability Investment (THSI) in 2019.
Lastly, on behalf of the Board of Directors, I would like to thank our shareholders, employees, and managements for all supports. The Board of Directors will continue to focus on transparent operation based on social responsibility principles to make the company continue to have stable and sustainable growth.